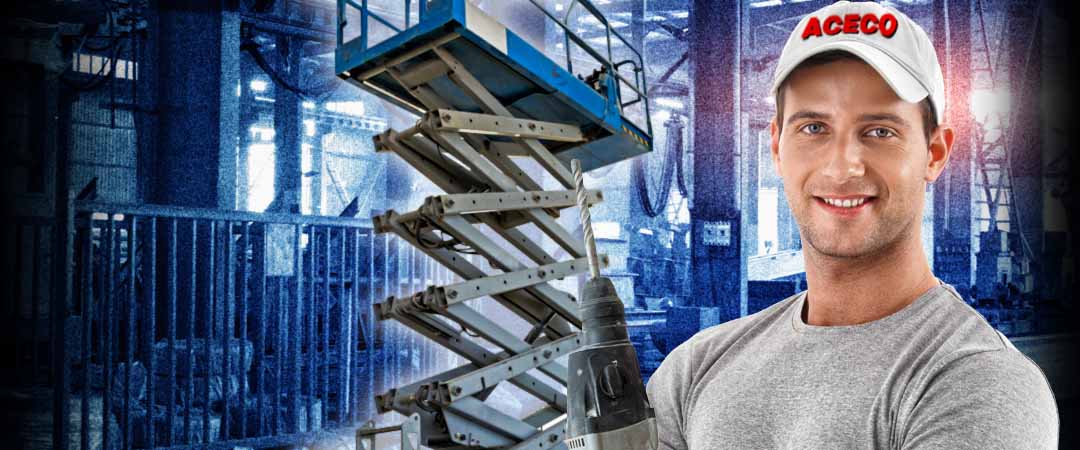 Our knowledgeable staff can help you with all of your equipment and supply needs. At ACECO, we provide the best service in the rental industry. You can count on ACECO for prompt, reliable, and courteous service. ACECO has provided the longest-standing, continuous service in Northern Santa Barbara County. No job is too big or too small. We rent or sell almost everything to contractors and homeowners.
We have a large list of rental equipment, tools, and supplies. If you don't see what you need, give us a call (805) 736-6511 or send us a message. Your feedback is important to us and helps us expand our services and rentals, allowing us to remain your choice for quality equipment.
Our rental inventory includes, but is not limited to:
Aerial Lifts
Air Compressors
Appliance Dollies
Automobiles
Blowers
Backfill Tampers
Cement Finishers
Cement Mixers
Cement Vibrators
Chain Hoists
Chain Saws
Chipping Hammers
Clay Diggers
Disc Belt Sanders
Dump Trucks
Fire Hoses
Floor Polishers
Fork Lifts
Garden Tractors
Generators
Heaters
Hoists
Impact Wrenches
Jacks
Ladders
Lighting Plants
Lawn Mowers
Lawn Rollers
Paint Sprayers
Paving Breakers
Plumbing Tools
Portable Drills
Portable Saws
Post Hole Diggers
Pumps
Scaffolding
Scissor Lifts
Skip Loaders
Tables
Tampers
Tillers
Tractors
Trucks
Water Trucks
Weed Mowers
Wheelbarrows
Welders
And More...